Casa de Banho 

cool, new and low-cost
É possível renovar uma casa de banhocom um orçamento muito curto, mesmo utizando materiais de qualidade,se abdicarmos de algumas coisas supérfluas, como por exemplo osazulejos 'última moda' e optarmos por básicos, que têm ainda avantagem de se manterem actuais por muito mais tempo. Foi isso quefiz nesta obra. Os revestimentos são da Cinca, da linha Arquitectose as louças sanitárias são da Sanindusa, ambas marcas portuguesas.A zona sob a bancada foi deixada livre para a colocação de um cestopara roupa e de um armário independente com rodas para facilitar alimpeza.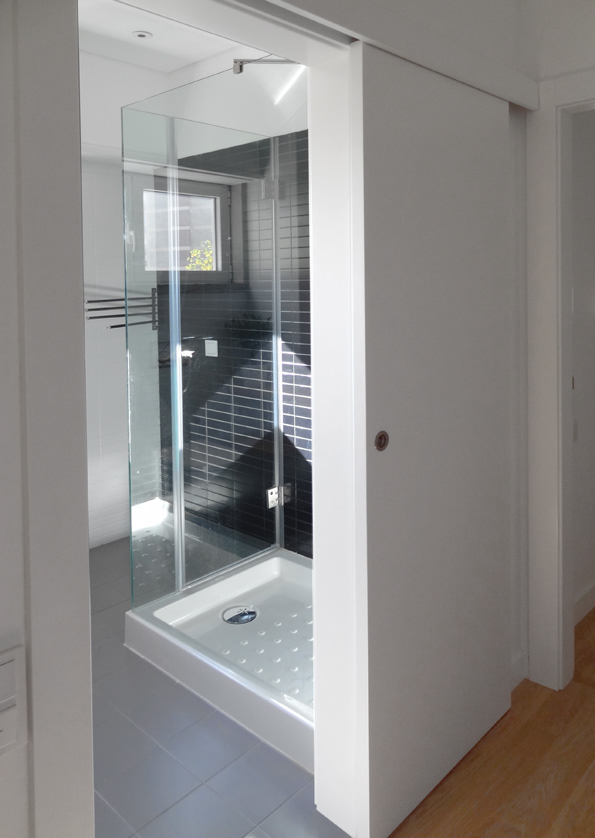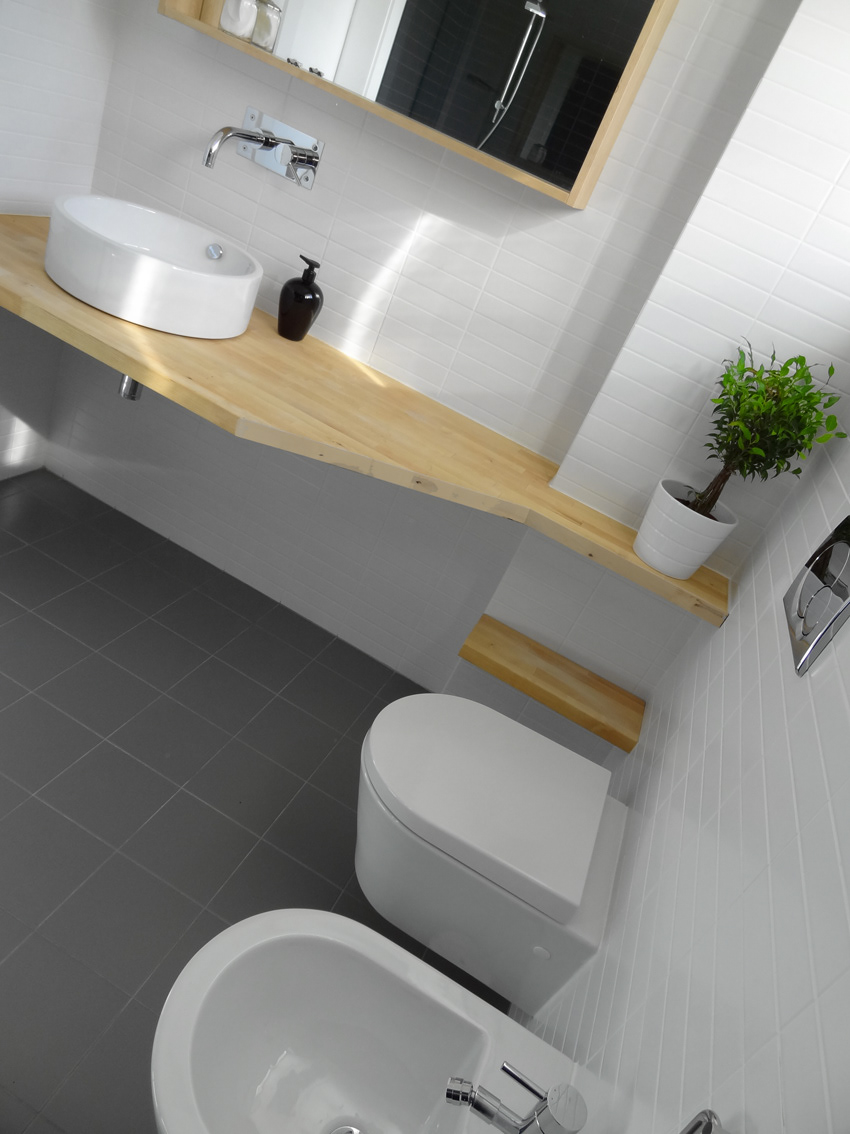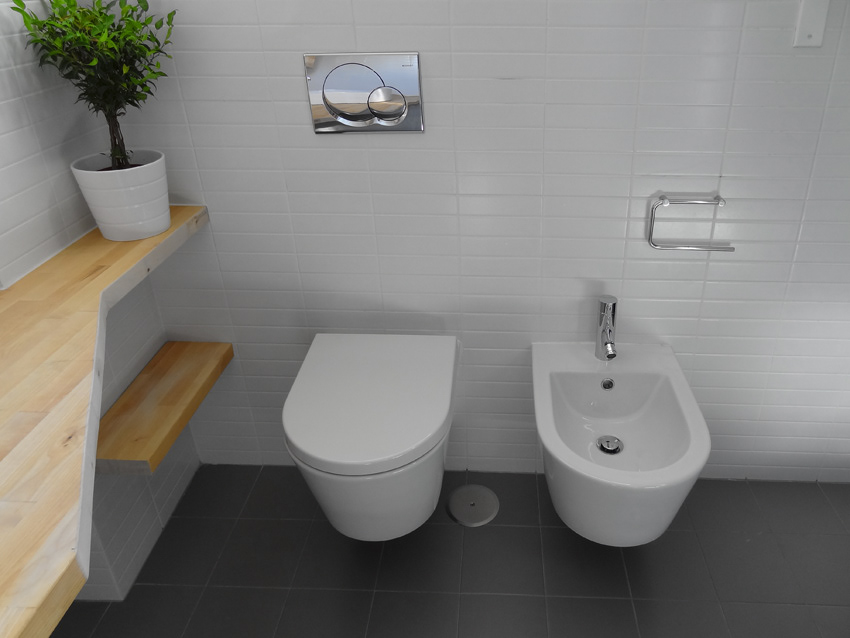 It's possible to renew a bathroom with a very tight budget, even using high-quality materials. If we give up on unimportant things, for instance, the trendy tiles e choose basic ones, they keep themselves up to date much longer. That's what I did in this particular case. All coverings are Cinca's Architect lines, and bathroom suites are Sanindusa's, both Portuguese brands. The place below the sink was left unoccupied. This allows one to place a laundry basket and an independent wheel-closet to help the cleaning process.