Uma estante, um móvel para TV e áudio,uma mesa de apoio, um aparador, uma mesa de cabeceira ou um simples bloco para arrumação! A linha Block é composta por diversosmódulos, de portas ou gavetas, uma mesa e uma estante, e permite organizar a arrumação que cada um precisa, da forma que mais gosta. Mais ainda: pode mudar de casa, de quarto ou de ideias e recolocar os módulos de uma nova forma. Uma linha feita com o mais antigo e nobrematerial, que é a madeira de Carvalho ou Nogueira, adaptada aos novos estilos de vida!

Block Bookcase

A book, audio and TV case, a side or bed table, a sideboard or a simple storage block! The Block line is composed by several modules, doors or drawers, tables and cases. It allows storage and the organization each one needs, in the way one likes best. That, and even more: you can move or simply change your mind and restore the modules in atotally new way. A line conceived from the oldest and noble material:oak and walnut wood, now adapted to new lifestyles!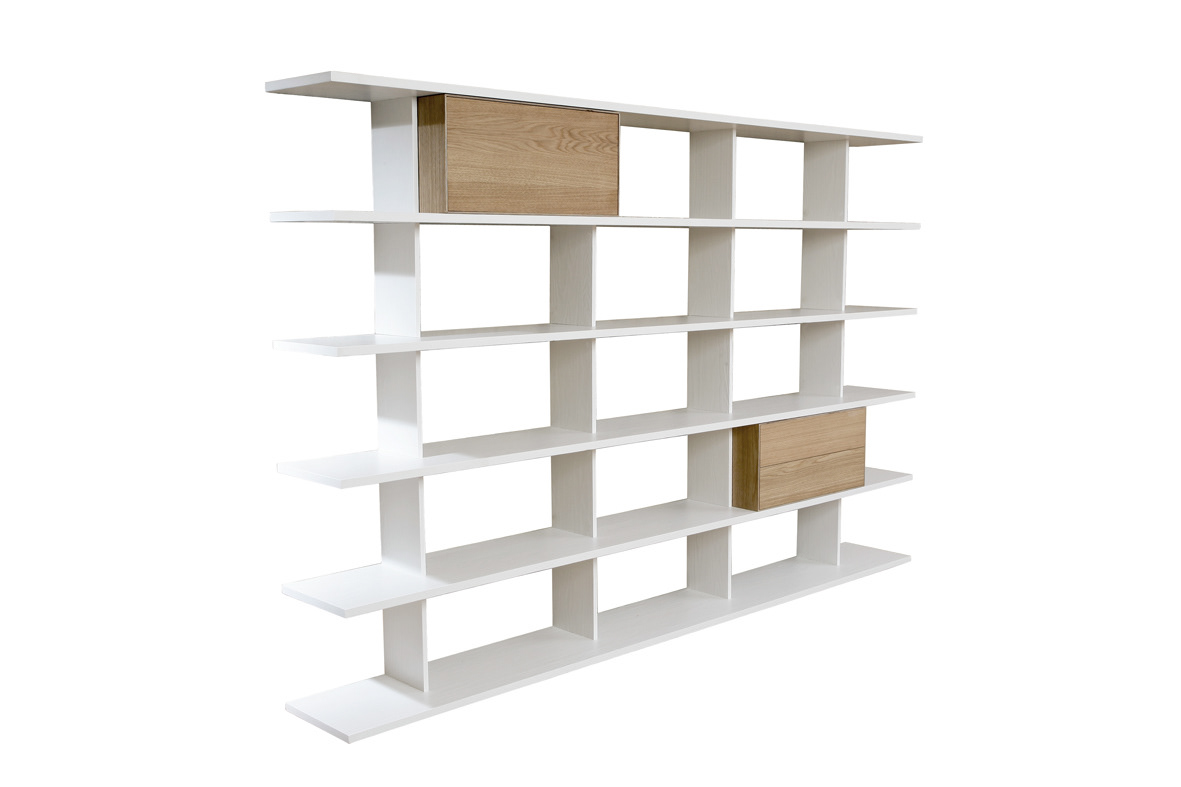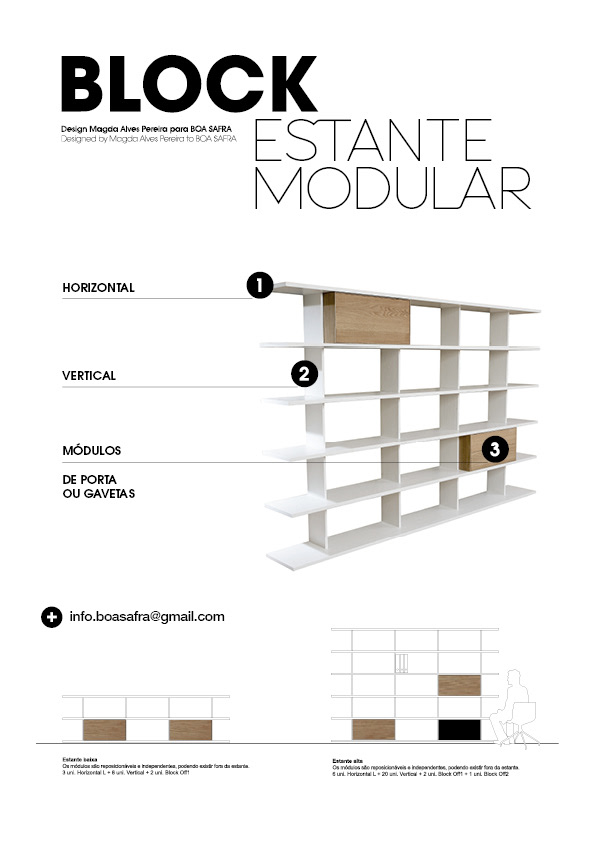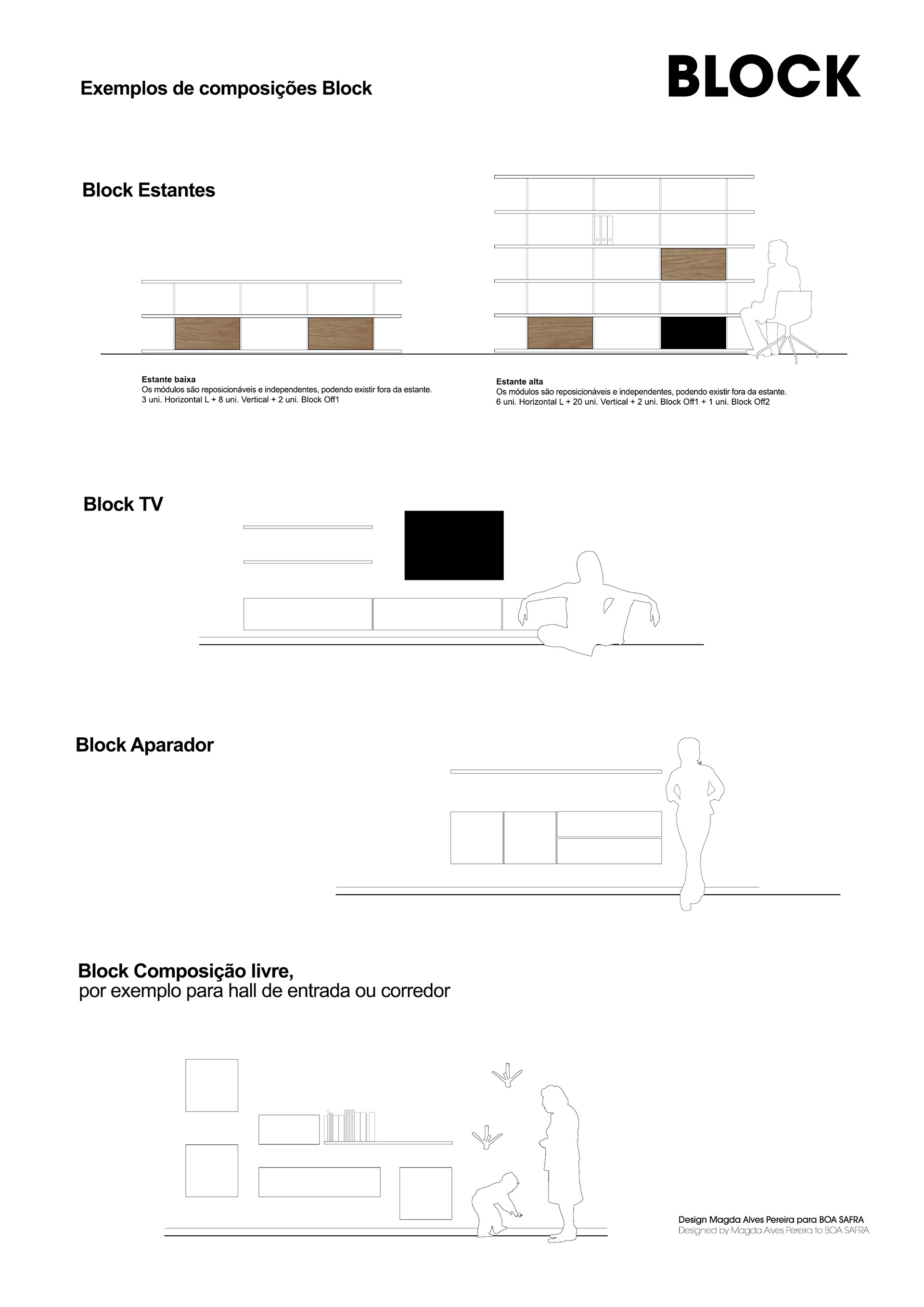 A estante Block é composta pelas peças horizontais que existem em dois comprimentos e pelas peças verticais. Pode ser construída com a altura desejada. Depois, podem ser adicionados os módulos de porta ou gavetas, que são totalmente independentes, podendo ser reposicionados em qualquer das aberturas ou utilizados fora da estante!


Block case is composed by horizontal pieces in two compartments and vertical pieces. It can be built with the height you need the most. You can also add doors or drawers, which are independent from thecase itself, and can be placed in any of the case's opened blocks or even outside the case!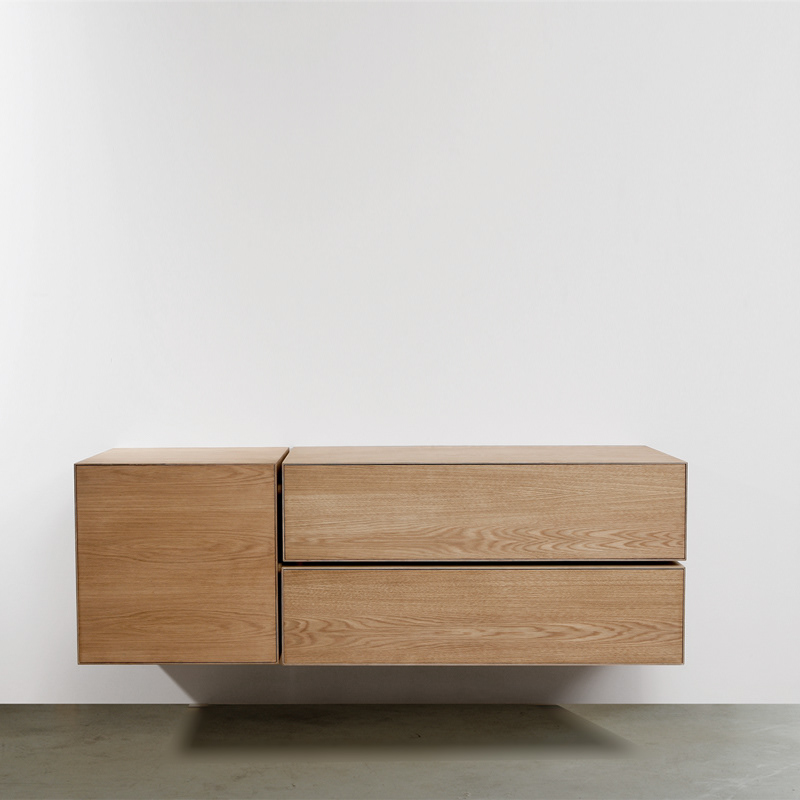 Este é um exemplo de um aparador que pode ser feito com os módulos Block. Podem ser criadas inúmeras conjugações com portas ou gavetas e dispondo dos vários materiais disponíveis: Carvalho, Nogueira, Lacado Branco e Lacado Preto.
This is an example of a sideboard made out of Block modules. There can becountless combinations of doors and drawers with all the available materials: oak, walnut and lacquered black or white.

A mesa de apoio Block, pode ser uma combinação de 1, 2 ou 4 módulos, resultando medidas diferentes das conjugações. Os módulos, existem na versão de gaveta ou aberto, são independentes e podem estar onde forem mais precisos, ao centro da sala ou ao lado dos sofás.
Block's side table can be a combination of one, two or four modules, which are available in two different types: open module or drawer. They're independent from each other, which means they can placed wherever one needs them the most, whether in the living room center or besides the sofas.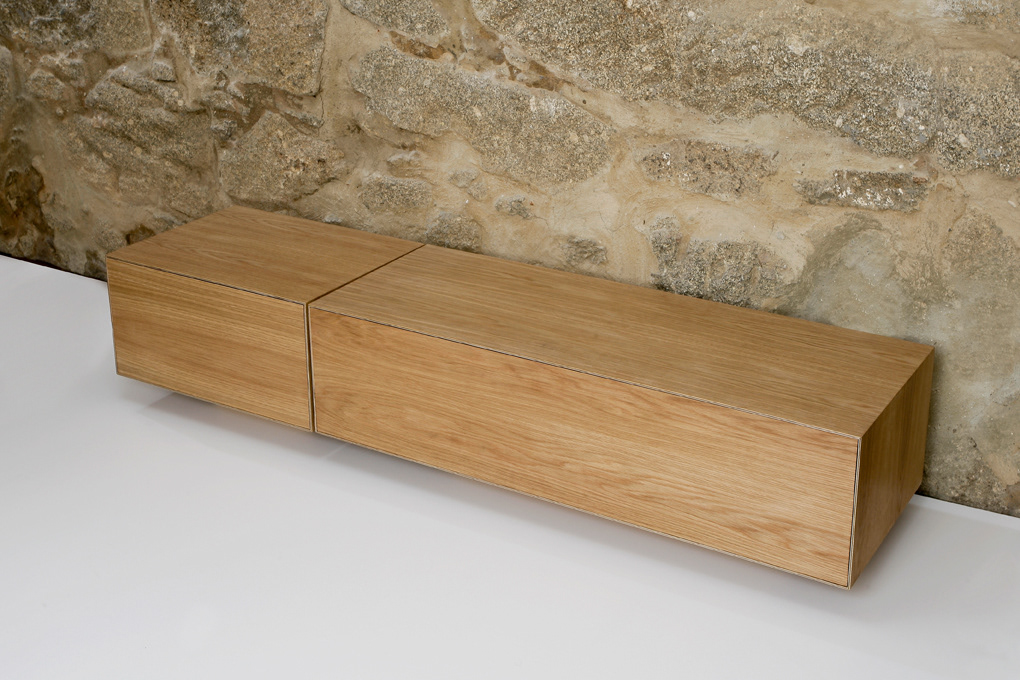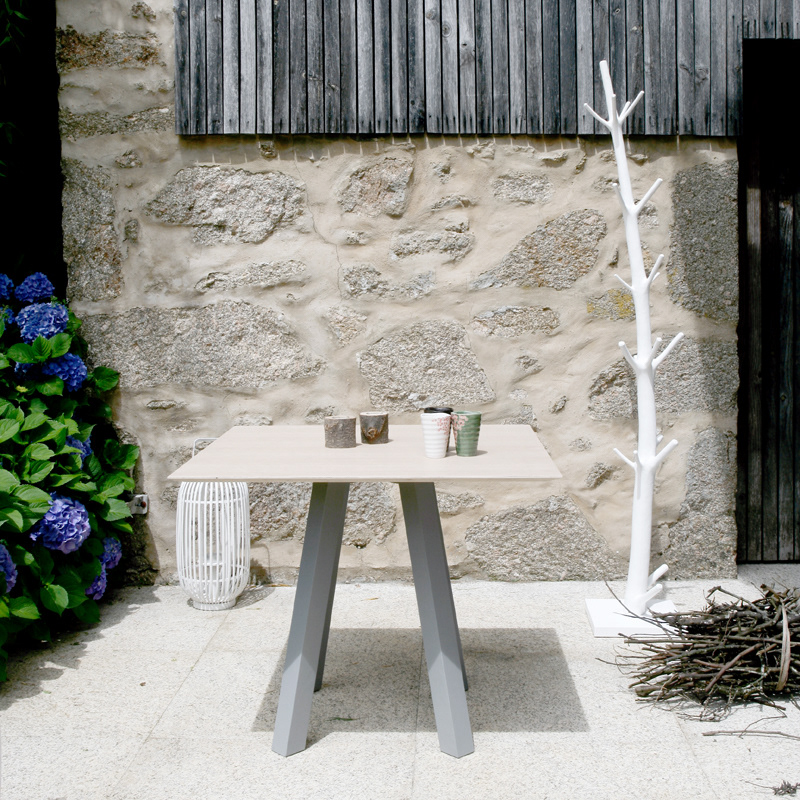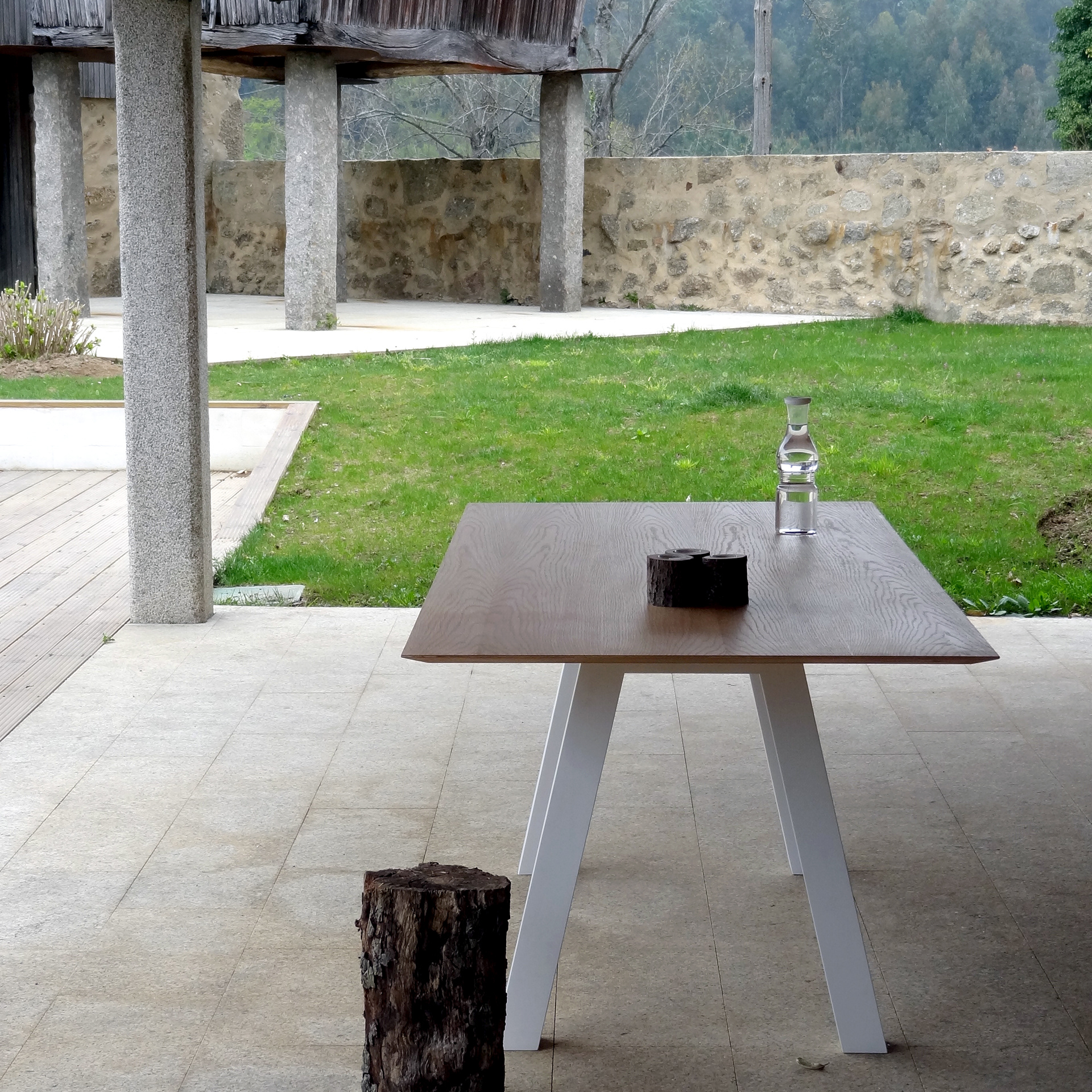 A mesa Block existe em dois tamanhos e pode ter o tampo em Carvalho, Nogueira, Branco Lacado ou Preto Lacado; os pés são em Preto ou Branco Lacado. Podem assim, ser feitas várias combinações de materiais e acabamentos entre os pés e o tampo.
Block table exists in two different sizes and its top can be made out ofoak, walnut, lacquered black or white. The table's feet are lacquered black or white. This way, one can make several material combinations and finishings of the feet and table top.